---
Welcome to
Eurobritain Certification limited

Eurobritain Certification limited

Eurobritain Certification limited
We, are an independent certification body responsible for determining in the public interest, the technical competence and integrity of the organisations.
---
Read More
---
---
WELCOME TO EUROBRITAIN CERTIFICATIONS LIMITED
About us
Our world-leading certification services enable you to demonstrate that your products, processes, systems or services are compliant with national and international regulations and standards. We can help you gain the necessary certification you need to trade in your target markets, giving you, and your customers, the assurance you need – anywhere in the world.
Read More
Product Certification
EUROBRITAIN CERTIFICATIONS LIMITED
Eurobritain's Product Certification or Product Quality Qualification (PQQ) or Product Standards compliance (PSC) are our methods and system of certifying that our client's specifically applied for product, has passed performance tests, quality assurance checks, and meets qualification criteria stipulated in our certification scheme for that product category.
A certification is also duly available for the designers, manufacturers, handlers and sellers of the product certifying that they meet the People Maturity Capability Criterion (PMCC) as laid out by Eurobritain. These standards are benchmarked against global norms and we have enough reliability and credibility accolades across 20 different industries and over 450+ client base across the globe.
We execute our certification credentials through a 5 step co-active process:
How we do it?
---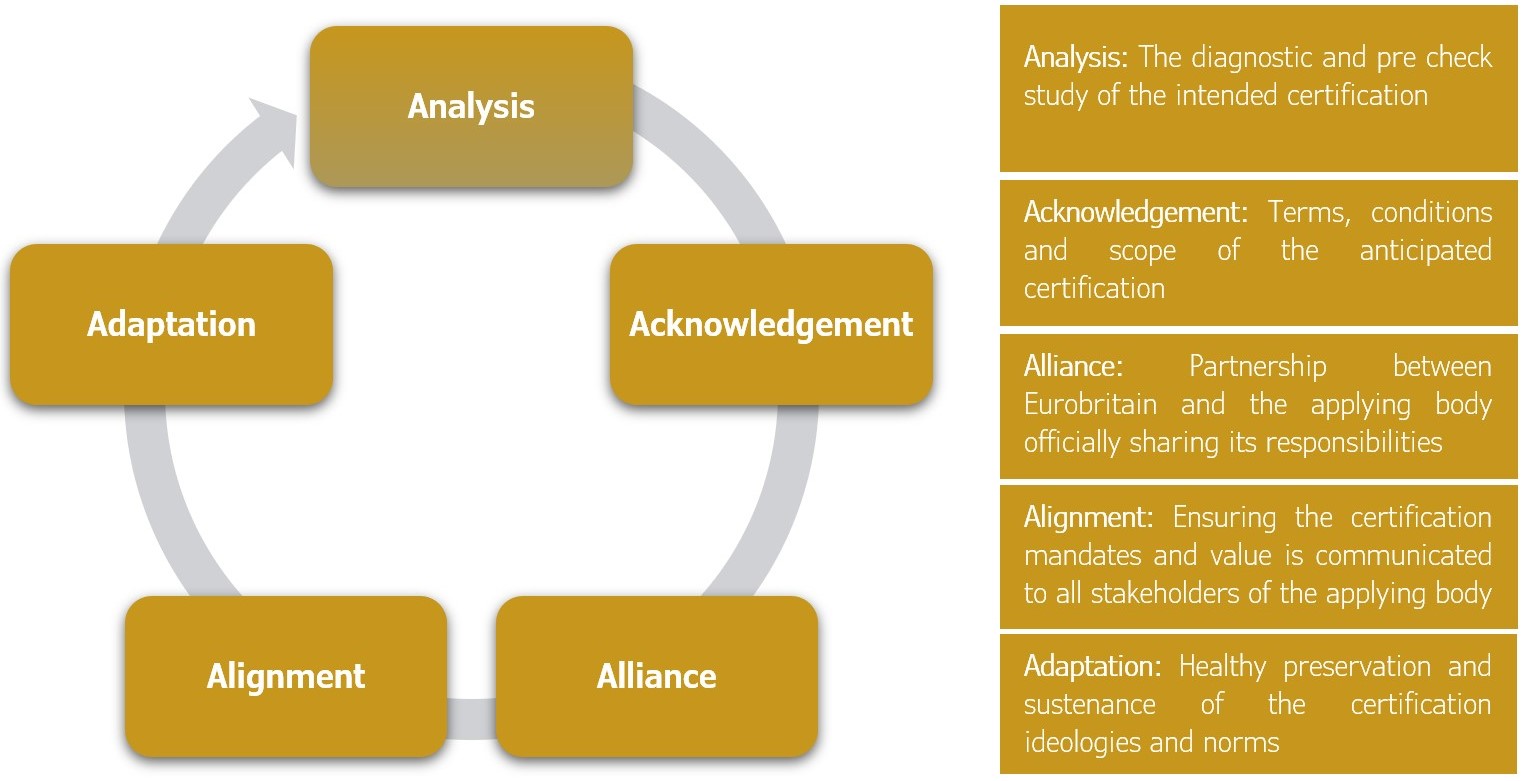 WE WORK WITH YOU, NOT FOR YOU
Our services
---